Get the Reliable Chimney Sweep Lancaster PA Locals Deserve
A chimney sweep is an essential part of any home maintenance plan. Getting a chimney sweep regularly can help to avoid any dangerous and costly accidents that may occur from a buildup of soot and debris. Because of the specialized knowledge required, it is always best to hire a professional and not try to perform this yourself. The team at PA Chimney Pros is experienced and qualified to handle any type of chimney sweep Lancaster PA locals may need.
We know the importance of your family's safety, so we take every precaution to make sure the job is done right. All our professionals are well-qualified to provide the reliable chimney sweep Lancaster PA homeowners deserve, and they are fully insured and bonded. This means you can always have peace of mind knowing you are making a good decision by hiring us.
The National Fire Protection Agency recommends chimney inspection and cleaning at least once a year to prevent dangerous and potentially deadly chimney fires. When you need a professional chimney inspection Lancaster PA homeowners count on, you can trust the expertise of our team at PA Chimney Pros. Our experience in this industry is unmatchable, which is something we pride ourselves on. In addition to that, our team provides a comprehensive chimney inspection Lancaster PA locals need, performed by some of the most qualified and experienced professionals in the area. We know what to look for when it comes to potential problems with your chimney, and we can provide you with the solutions you need to keep your home and family safe. Don't wait until it's too late to have your chimney inspected. Contact PA Chimney Pros today and schedule an appointment with our team.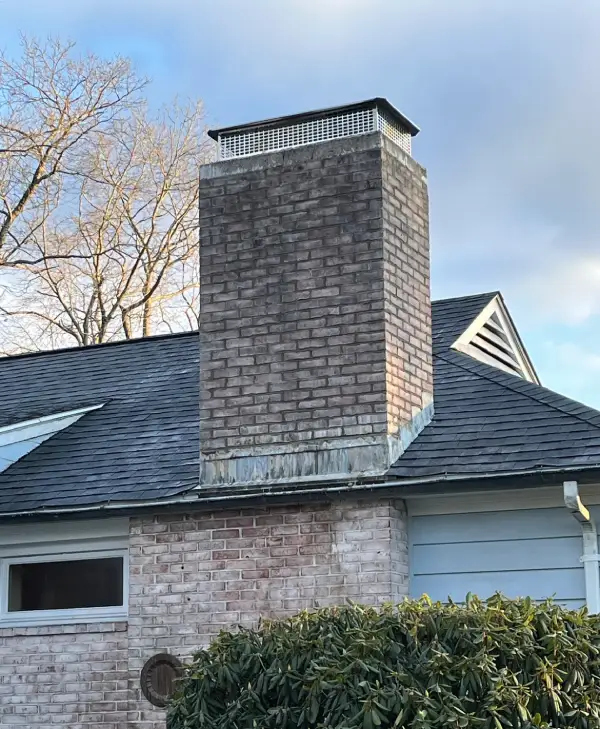 You can rely on PA Chimney Pros.
We Provide Affordable Chimney Repair Lancaster PA People Deserve
Although the chimney offers many benefits, it also requires regular maintenance to prevent serious problems. Cracks, leaks, and blockages can occur over time, causing damage to your home and posing a safety hazard. These are some of the most common problems that our customers face.
We know these are common, because we've been repairing chimneys for over two decades. When these concerns arise, you need the most reliable chimney repair Lancaster PA has to offer. Perhaps the most common problem we see is a cracked chimney. These cracks can occur for a variety of reasons, including age, weather damage, and settlement.
Cracks can allow water to enter your home, which can cause serious damage. To keep your home and family safe, call the experts in chimney repair Lancaster PA folks have counted on for years. Our team is equipped with the knowledge and experience to fix any problem, big or small. We work tirelessly to ensure that your chimney is repaired correctly the first time, so you can rest assured knowing that your home is safe.
We also specialize in fireplace repair Lancaster PA locals need to keep their homes cozy during the winter. As a veteran-owned and operated business, we take pride in our workmanship, and there is no job we cannot handle. Whether your fireplace is experiencing issues with drafts or you need a new flue installed, we can provide the affordable fireplace repair Lancaster PA homeowners deserve. Our crew is more than qualified to get the job done right. And since we utilize the most up-to-date tools and techniques, you can rest assured that your fireplace will be as good as new when we are finished with it.
We service Lehigh Valley , West Chester, Norristown, Lancaster and more.